PHOTOSHOOT FOR NUDE FASHION STORE
I was invited to be the Blogger of the month and to do a photoshoot for Nude Fashion Store here in Lisbon. The store is really amazing and beautiful and they also have amazing brands (Missoni, Paul & Joe, Cheap & Chic by Moschino, etc). The clothes and accessories are so gorgeous that I could totally live there, I was in heaven haha. I hope you like the photos.
I'm wearing the same golden blazer in all the looks (except for the last look) because I wanted it to be the main piece and make different looks with it, from casual to chic.
I hope you like the photos.
Fui convidada pela Nude Fashion Store (em Lisboa) para ser a Blogger of the Month e fazer uma sessão fotográfica. Assim que entrei na loja a primeira coisa que disse foi: "meu Deus este espaço podia ser o meu closet"! A loja é super gira e moderna e tem marcas to die for: Missoni, Paul & Joe, Cheap & Chic by Moschino, Malene Birger, Philosophy, Alberta Ferretti, Hugo Boss, Costume National, etc.
As peças e os acessórios são lindíssimos e eu parecia uma criança numa loja de doces!
Nos três primeiros looks estou a usar o mesmo Blazer dourado, porque quis mostrar a versatilidade da peça, que tanto pode ser vestida num coordenado mais casual, ou então mais chique.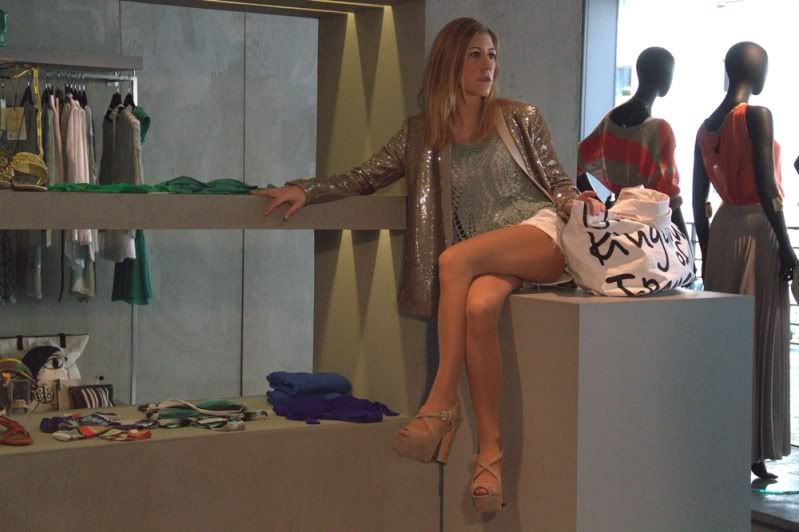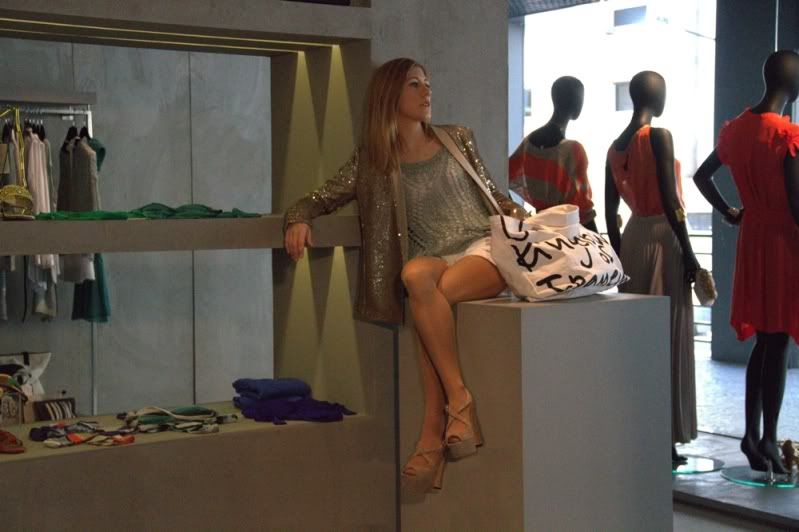 Blazer: Imperial
Malha e top: Imperial
Calções: JBrand
Sandálias: Love Moschino
Saco: Osklen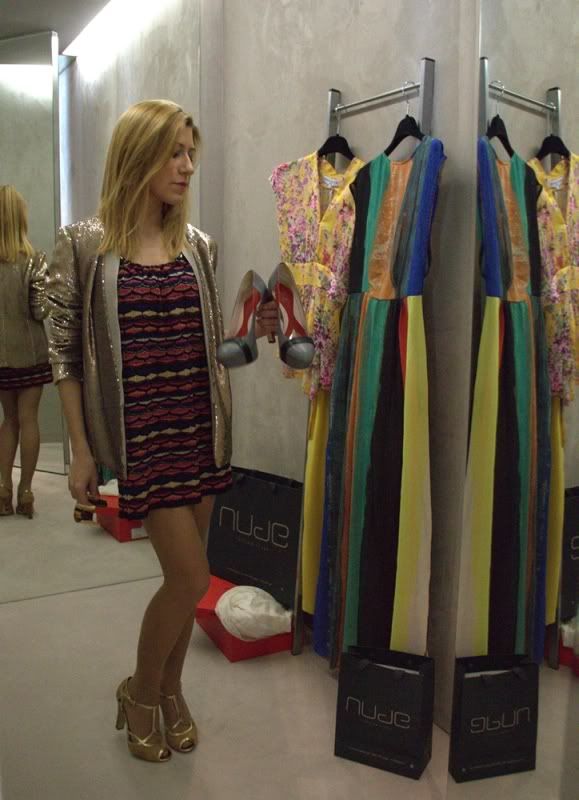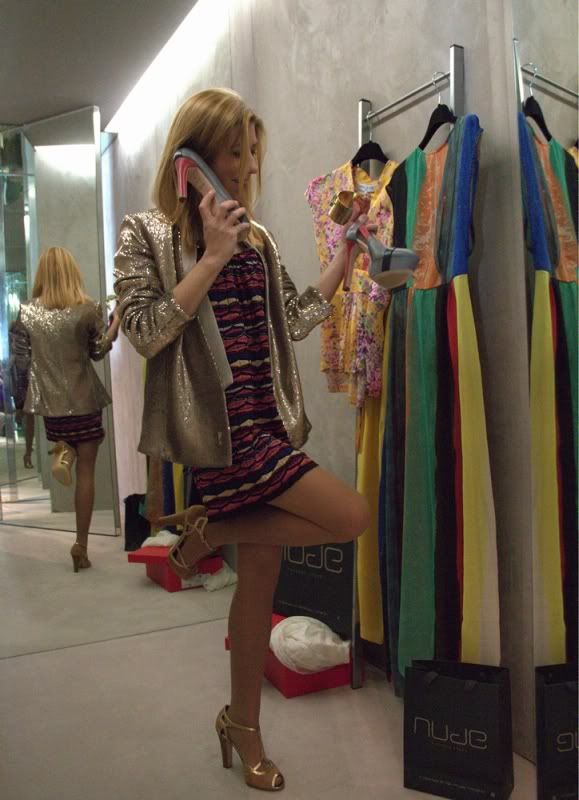 Top/Vestido: M Missoni
Blazer: Imperial
Sapatos cinza: Hugo by Hugo Boss
Sandálias douradas: Cheap & Chic by Moschino
Pulseira: Love Moschino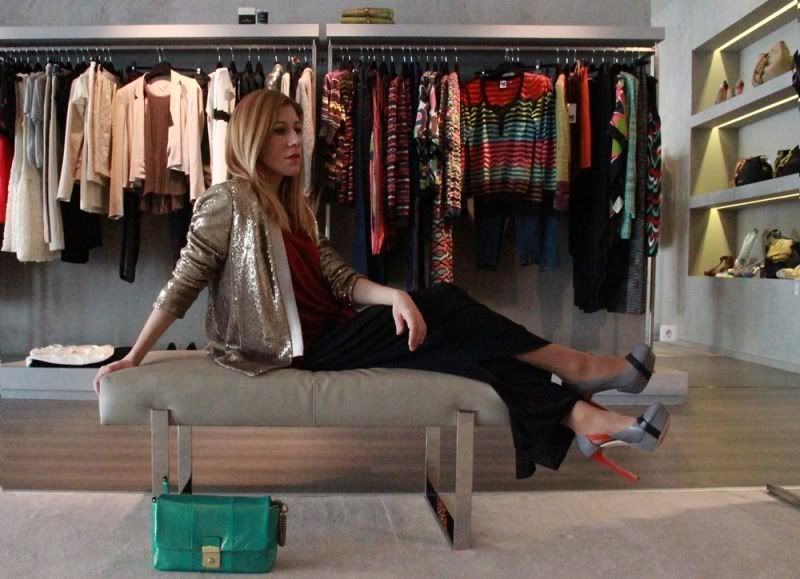 Malha: Costume National
Calças: Pier António Gaspar
Blazer: Imperial
Carteira: Malene Birger
Sapatos: Hugo by Hugo Boss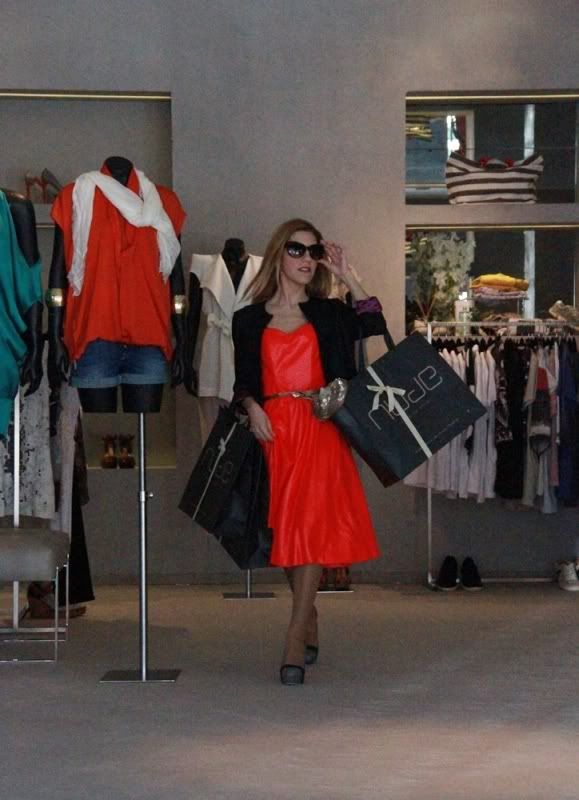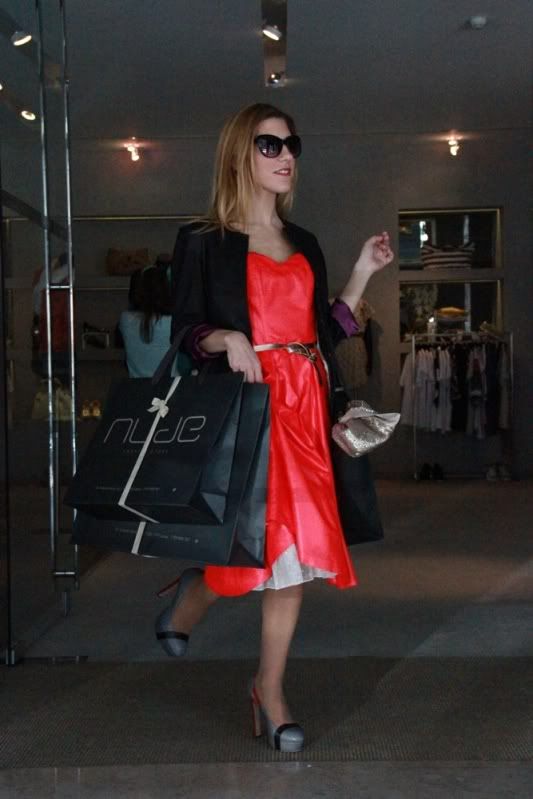 Look 4 - "Sex and the City" ;)
Vestido: Paul & Joe
Cinto: Hugo by Hugo Boss
Blazer: Hugo by Hugo Boss
Sapatos: Hugo by Hugo Boss
Sacos Nude Fashion Store: com muitas comprinhas hahahaha
Agradecimentos
Fotografia: Fábio Leitão
Nude Fashion Store